Blitzkrieg is the seventh episode of Teen Wolf Season 6.
The title means "Lightning War" in German. The word entered the lexicon during early Nazi military campaigns during World War II. While the word is commonly used by historians to describe the tactics of the German war machine, it was only used in twice in official military documents prior to 1939. In both instances, the word described a "swift strategic knock-out." It has since come to mean a strategy whereby the military throws everything they have into an overwhelming initial attack. For more on the real-world use of Blitzkrieg, visit our partner Wikipedia.
Synopsis
Scott, Lydia, and Malia decide to storm the rift and rescue Stiles; Liam, Hayden and Mason make a deal with Theo to learn Garrett Douglas' plan.
Full Recap
The full recap will be posted after the episode airs in all parts of the continental United States.
Episode List
Gallery
Video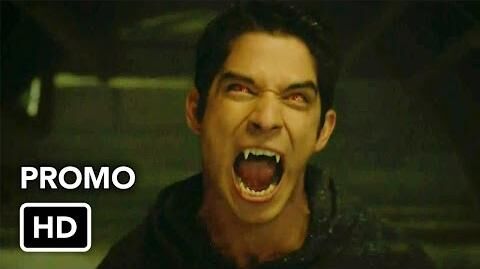 Ad blocker interference detected!
Wikia is a free-to-use site that makes money from advertising. We have a modified experience for viewers using ad blockers

Wikia is not accessible if you've made further modifications. Remove the custom ad blocker rule(s) and the page will load as expected.