Tyler Garcia Posey is an American actor and musician who stars in MTV's Teen Wolf portraying Scott McCall, the series titular character.
Posey's performance on Teen Wolf won him the Choice Summer TV Star: Male at the 2012 Teen Choice Awards.
As of Season 5, Posey is also a co-producer of Teen Wolf and is hosting episodes of the Teen Wolf after show Wolf Watch.
Early Life
Tyler was born in Santa Monica, California and lives in the Los Angeles area. His heritage is Irish, English, & Mexican.
He developed an early interest in the arts and began his acting career performing on stage with his actor/writer dad, John, at the age of six. They later worked in TV and film together and John Posey has appeared along side his son in a series of Teen Wolf webisodes.
Career
His first major role came from the series Doc where he played Raul Garica from 2001 to 2004.
Tyler has worked steadily in both TV and film since the age of eight appearing in feature films Collateral Damage, Legendary and Maid in Manhattan and popular television shows Smallville, Brothers & Sisters and Lincoln Heights
After his success on Teen Wolf, he appeared in an episode of Workaholics on Comedy Central, had a small role in the film Scary Movie V and appeared in the Kevin Smith film Yoga Hosers in 2015.
He is also a singer/songwriter, plays lead and bass. He was formerly the front man for the band "Lost in Kostko" (A.K.A Disappearing Jamie).
The band's song Dexter is featured in the Teen Wolf episode Lunatic.
Video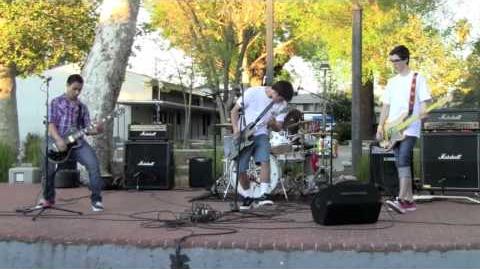 Gallery
Ad blocker interference detected!
Wikia is a free-to-use site that makes money from advertising. We have a modified experience for viewers using ad blockers

Wikia is not accessible if you've made further modifications. Remove the custom ad blocker rule(s) and the page will load as expected.