HEY FELLOW FANS OF TEEN WOLF!
As you all know there are only two episodes of the season left! Everything began to connect together when the Master of the Kanima was revealed to be Matt and Lydia's strange behavior was resolved with Peter coming back. But in last week's "Fury" episode Matt is murdered and the killer steps up and takes the Kanima in as his personal pet. The killer? Oh thats Gerard. According to Scott's vetenarian he is formulating some sort of plan. No one knows yet what Gerard is planning during the season but I guess we get to find out either in "Battlefield" or "Master Plan." But something tells me we are going to get a glimpse of something more than that. Thats right. I'm talking about the setup for the next season. Obviously we have to get it, since they did that with last year's season as Derek took the role of Alpha and the characters wondered about Lydia's predicament after the incident with Peter.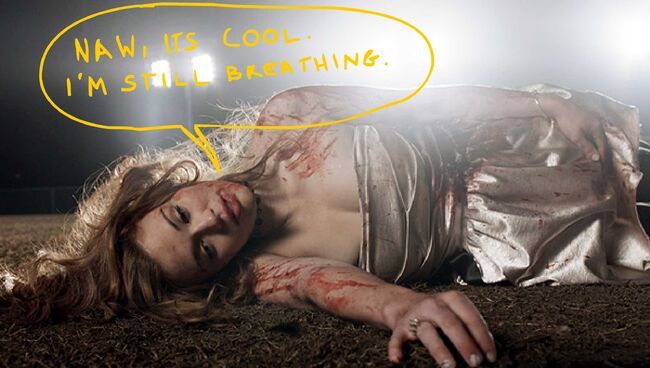 Now how can we have any idea of what the next plot will be until we see it for ourselves? By looking at a couple of things most of us probably forgot with all the Kanima-Gerard business. The first thing I want to go over is the very first episode of the season. Its been two months since the season premiered and this little detail has bothered me since. So remember the homeless guy that got cut in half by Gerard? Yeah the Omega wolf.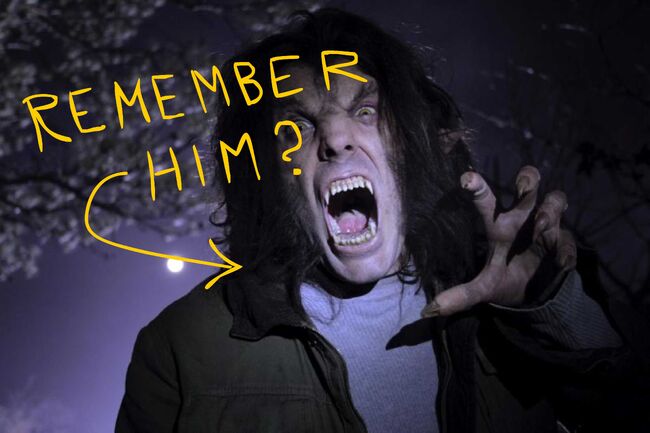 Well as the chase between him and Scott goes on, he gets captured and interrogated by the Hunters on what hes doing there as Derek and Scott watch. He tells them the reason he's ventured into Beacon Hills is because he heard that the Alpha is there. He could've been bluffing but "the" alpha seems too subjective to be a lie. So who could he have been looking for? Laura? Peter? Derek? Doesn't matter. Because someone told him the Alpha was located in Beacon Hills. To me this sounds like someone is trying to find out if there are any Hale family members remaining (like Laura) because lets face it, they're the only werewolves that lived in Beacon Hills. But who would know about them? Most likely a survivor of the Hale House fire that knows its too dangerous to travel there because of the hunters, so he/she could've sent this pawn to check it out and report back (or know its too dangerous if he doesn't).
Now that that part is over with, lets move on to the end of episode 208 "Raving". After Derek has a little tussle with Mama Argent and bites her, he brings Scott to the Vetenarian's office to rest up. He thanks him and the vet goes to the front desk to find Ms. Morrel (the guidance councelor) who asks him if he's really willing to leave the situation to a couple of kids and if he is going to tell them whats coming. To me this sounds like whoever (or whatever) is coming, has to do something with the Omega.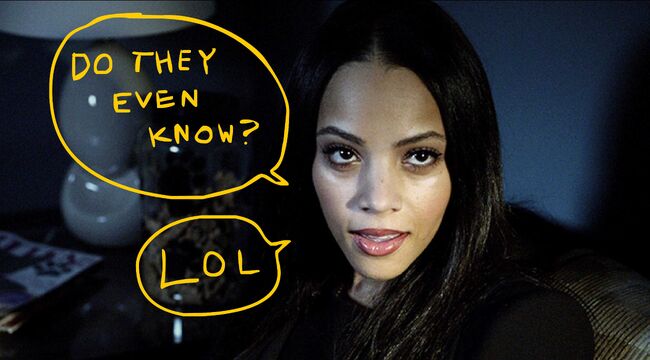 Now, these aren't full predictions. From watching Teen Wolf, we all know that when it comes to predicting major plot elements in the story, we almost always seem to be wrong due to the creators always giving us something we don't expect. But another thing we also know, is that all the events that happen in these plots always tie in to the outcome in the end, and I'm willing to bet that the dead Omega was involved with something that were yet to see in the Season Finale of Teen Wolf.