Comments

54
Allison's Mom: Hate or Love - Teen Wolf Wiki Poll
Once again Jeff Davis and crew have given us a majorly polarizing character in Mama Argent.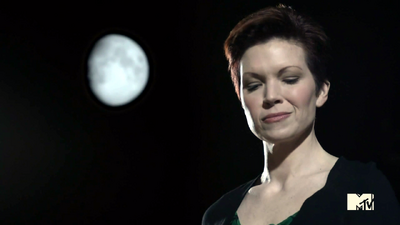 A few choice notes from the Comments Section on her page -
"I find Mama Argent to be quite attractive. I don't understand why people are saying she is evil, she is just trying to protect her family." - Anonymous
"I WANT THIS WOMAN TO DIE! People like her make me sick, ashamed to be human. She's an evil hideous human being" - Warlockangel3000
"Teen Wolf the show where mothers have rape face." - MrAnonymous
"Victoria is probably the scariest looking character in the series. I gotta say, after this episode I can't like her." -DarkRobin
"Finally ding dong the wicked bitch is dead." - Anonymous
When we first met Allison's mom, Victoria Argent, in Season 1, we thought she was just a really nice homemaker type. She liked her fur coats and worried about her daughter's grades.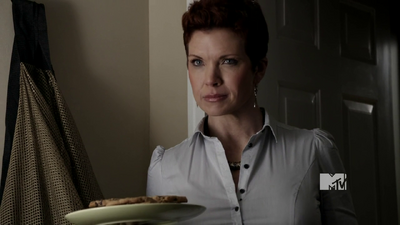 Then, one night while baking cookies, she put a hit out on Derek (see Lunatic) and we began to get that "Deadly Housewife of Beacon Hills" vibe.
Now we know that she's been calling the shots for the hunters since the beginning.
Is she evil?
OR
Is she just trying make sure her daughter is safe and willing to go to any lengths to make sure she doesn't end up grandmother to a litter of werewolf pups?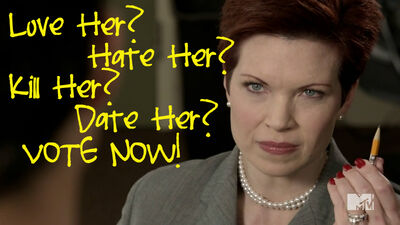 How do you feel about Mama Argent?