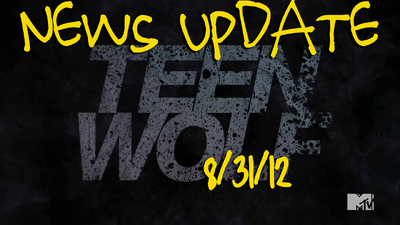 Tyler Posey's "Frog" Movie gets Distribution
Between Season 1 and Season 2 of Teen Wolf, Tyler Posey starred in a movie called White Frog. We heard about the shoot but that was it – until now.
Variety reports that the Posey flick will hit screens large and small in the near future:
"Wolfe Video has acquired all North American rights to Quentin Lee's family drama "White Frog" and plans a theatrical run followed by a VOD and DVD release next year."
Olympic Gymnast Wieber wants to visit Beacon Hills
What goes great with a gold medal? How bout werewolves?
Gymnastics medalist Jordyn Wieber is apparently a Teen Wolf fan.
She's been talking about the show since the London Games and now tells the Associated Press that she wants to be on the show.
"(Olympic Gymnast Gabby Douglas) is still waiting for her invitation to appear on "The Vampire Diaries," hands-down her favorite TV show. Wieber? She'd like a little gig on "Teen Wolf."
Douglas and Wieber are still girls, and they acknowledge not being fully prepared for all the attention and publicity they've received over the past few weeks. Douglas is 16, Wieber 17."
The two teens are in the midst of a whirlwind of activity following their medal wins – a trip to the White House is coming up and hopefully a trip to Scott McCall's house won't be too far behind.
Mrs. Argent LIVES!
Actually, she's still dead but actor Eaddy Mays is back on TV this holiday weekend with a kinda creepy role over on A&E. Check out a small snippet of her in the upcoming Mini Series COMA.
COMA is a two-part Sony Pictures Television production, which airs on A&E Labor Day and Tuesday at 9 ET/PT. Ridley Scott ("Alien", "Blade Runner", "Thelma and Louise") is Executive Producer.
Kate Argent is back too!
Actress Jill Wagner will be back on ABC's Wipe Out. She quit the show at the end of Teen Wolf Season 1.
She'll be back on the big balls in Season Six of the Obstacle Course Game Show.