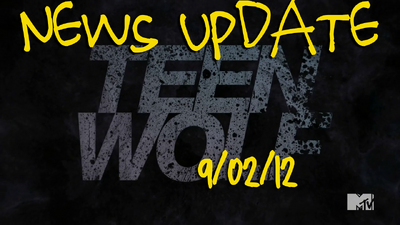 The Media Sucks
Read this long and sometimes rambling blog about how poorly the media is handling the STEREK stuff.
I'm not going to comment on it because I think you should read it for yourself.
Attention STEREK fans – Another national poll for you to dominate!
Afterelton, a website that focuses on the portrayal of gay and bisexual men in the media, is doing a big Slash Fic Tournament.
They're down to the sweet sixteen and Derek and Stiles are doing well so far but they are up against Angel and Spike from the Buffyverse so if you want them to win you'd best get over there and vote.
Follow Holland Roden on her trip to the VMA red carpet
MTV Style is counting on Teen Wolf Fans for a ratings boost for this year's Video Music Awards red carpet coverage.
They tapped Lovely Lydia (Holland Roden) to interview arriving celebrities during the event. They're also giving fans the chance to follow Holland through every step of her journey to the red carpet.
They've set up a Special Facebook Site to track her timeline and are offering extra coverage on the MTV Style website.
Watch COMA, Tweet for Mrs. Argent

Teen Wolf fans managed to trend worldwide on twitter this season. Show a little love for TV's Scariest Mom on Monday and Tuesday and tweet it up as Eaddy Mays appears on the A&E's mini-series COMA.
It's a creepy tale of medical experimentation and the young medical student who stumbles on the truth.
Check out the COMA website for more.